The waffle series
DATE:
2015-12-23 11:38:00

CLICK: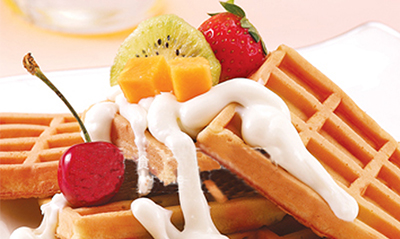 1, good performance, convenient use, simple operation, only three minutes can make two delicious waffles.

2, zinc alloy with non stick pan pan, automatically adjust the temperature control, baking out the golden temptingwaffles.

3, food grade plastic body, anti hot shell, the use of more security.

4, red power indicator light shows, let you more intuitively know the waffles is ready.

5, the rapid heating, cleaning has become so simple.

6, vertical collection, storage space is not occupied.