How to use the sandwich machine, how to make a delicious sandwich
DATE:
2015-12-23 11:24:00

CLICK: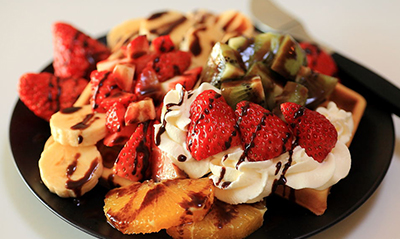 Sandwich is derived from a small town in England, followed by a pass ten, a hundred, then spread to Europe and then spread to the United States. Past sandwich single taste, but now a wide variety of sandwiches. But most of them are finished selecting the takeaway sandwich to eat later, now fully at home their own handmade gourmet sandwiches, allows you to easily at home to enjoy delicious sandwiches. By making sandwiches sandwich machine, allows you to experience the unique food making fun! Make your life more flavor! We quickly take a look at how to use sandwich maker, how to make a delicious sandwich bar!
First, how to use the sandwich maker
The first time you use:
1, remove all labels and body with a damp cloth to wipe the product;
2. Press the pan on the product sent off button (on the lower baking pan and one each), and then holding the pan handle, you can remove the pan;
3. Remove the pan from the sandwich machine;
4, with a soft cloth or sponge in hot soapy water to clean each pan can also be placed in the dishwasher clean baking sheet;
5, and then back into the pan dry products;
6, the product may be some smoke on first use, which is a normal phenomenon;
7, a portion of the power cord wrapped around the bottom of the product on the bracket to adjust the length of the power cord;


Second, how to make a delicious sandwich
Baking making sandwiches:
1, the two sandwich pan into the sandwich maker, such as pan inserted correctly, you will hear clicks;
2, with a little butter or oil pan lightly coated;
3, the temperature control knob to the setting to bake sandwiches;
4, will plug into the wall socket, the red light and the green operation bake, grill indicator lights;
5, ready to make roast sandwich materials;
6, when the green light goes out, the product can be used on both sides of the bread into the lower pan, buttered side down, the filling on the bread, then the other two slices of bread on top, buttered side up;
7, the sandwich maker closed;
8,4-6 minutes after the open sandwich maker;
9. Remove the sandwich;
10. Unplug the power cord after use;
Third, make delicious sandwiches


Tuna sandwich approach:
Ingredients: good sandwich skin, soft texture, with the salad dressing and mayonnaise mixed phase can be fused with penetration, delicate taste and smooth.
Ingredients: canned tuna, mayonnaise, eggs, tomatoes, lettuce.
practice:
1, tomato slices, sliced eggs cooked, remove the toast of the four sides.
2. Remove from the right amount of canned tuna and mayonnaise and mix well together blocks, spread on a layer of toast.
3, in turn shops on tuna eggs, lettuce and tomatoes.
4, covered with another piece of bread, sandwiches diagonally cut into two triangles.
Features: taste delicious, nutritious.